The SPARC Contest Team is proud to announce they placed second worldwide and second in North America in the Multi-Op High Power (Single Receiver) category. This was for the Makrothen RTTY contest run from the SPARC station over the weekend of October 14th and 15th, 2017.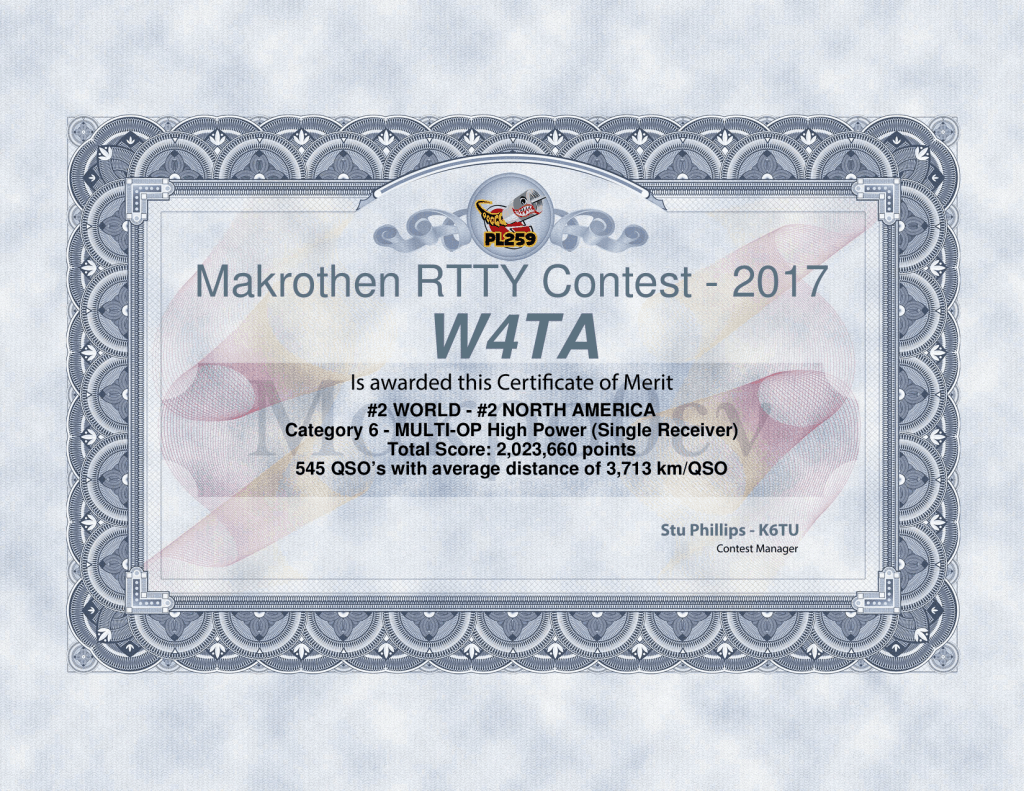 Our second place score of 2,023,660 points represents the total distance (in Km) between our station and the 545 stations contacted during the contest. The average distance for each QSO was 3,713 Km/QSO. Congratulations to team members Tom W4CU, Paul KA4IOX, Bob N2ESP, Tom NY4I, Ron KP2N, Dave KR4U, Dee N4GD, Richard N4BUA, Rex KB8ESY and Leslie WA4EEZ.
Please click here for a write-up Bob N2ESP did right after the contest last year.  Congratulations to all that participated. We will be trying to grab the number 1 spot during this contest in October. If you would like to participate, please check this website for more info. The contest will be on October 12 – 14 this year.