SPARC Club Stations through the years
SPARC was in the Red Cross building located on 4th Street in St. Petersburg for many years. Here is a photo of the club station in 1978.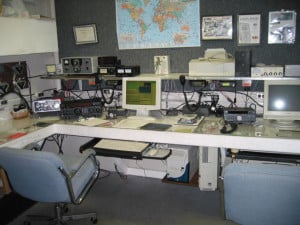 In 2009, SPARC moved to the Salvation Army building located on 9th Ave North in St. Petersburg. Relocating the station has brought many enhancements to the station as pictured in the February 2011 photo. It's still a work in progress. The antenna system is now installed and working so 3 stations can be on the air simultaneously.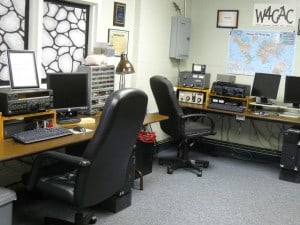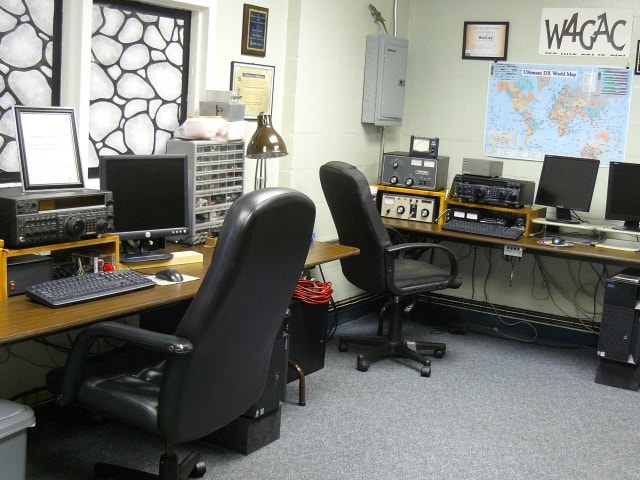 Due to space limitations and growth of the Salvation Army, SPARC moved out of the Salvation Army facility. The temporary home of the station (as of June 2013) is at the Clearwater Sail and Power Squadron facility in Clearwater, FL. The photo below was taken before the antenna switch panel was installed.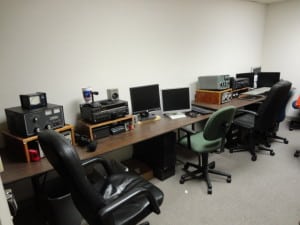 In April 2014, SPARC moved into our present station at DMI Research in Pinellas Park. These photos are from August, 2014.