Join in on our Friday, March 4th meeting for a very special evening with Tony DeAngelo, N2MFT,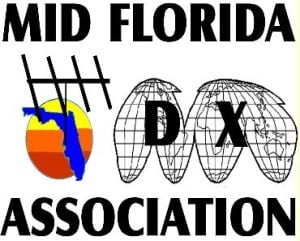 President of the Mid Florida DX Association.  Tony will present some of the club's motivation, planning, execution and results for activation of National Parks as part of the ARRL yearlong program.  MFDXA has already activated two National Parks and is planning more.
We will also hear about the Mid Florida DX Association's other activities. One of their services is QSL card checking for DXCC awards credit. Tony will give us a little insight as to how QSL cards and the Log Book of the World (LoTW) work together for us to get our DXCC certificates.
MFDXA is offering to check cards for us at the meeting.  So dig out your old cards, click here to learn how to prepare your cards for checking, which must be done prior to asking a checker to review your QSLs.
YOUR CARDS MUST BE PREPARED BEFORE THEY CAN BE CHECKED.