SPARC salutes one of our members for being highlighted in QST for Ham Radio Accomplishments in Connecticut as well as Florida. Don't miss the full page article in QST where Lisa is i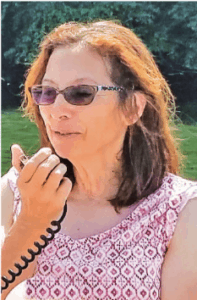 n the ARRL Spotlight – Volunteer operating, E-Coms support, CERT, club participation and VE testing, new ham promotion and more.
On the ARRL web site page 13  (login required) or  read the article here.