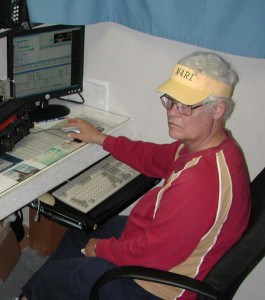 SPARC member and fellow W4TA contester Scott O'Keefe N4RI placed second in the 2015 CQ DX Marathon Formula class. Scotty finished with 250 countries worked in 2015 just behind winner Joe W4TV with 254 countries. The Formula class is for people that are using only vertical or simple dipole antennas and 100 watts (there is a separate QRP category).
You can find out more information about the DX Marathon here. The way the award resets each year allows the people that have worked just about every DX country in the world to have a goal. As the DX Marathon site states, "It gives them a reason to turn on the radio each day."
Congratulations, Scotty!