As you may recall, the club experienced damage due to the tornado in Pinellas Park last week.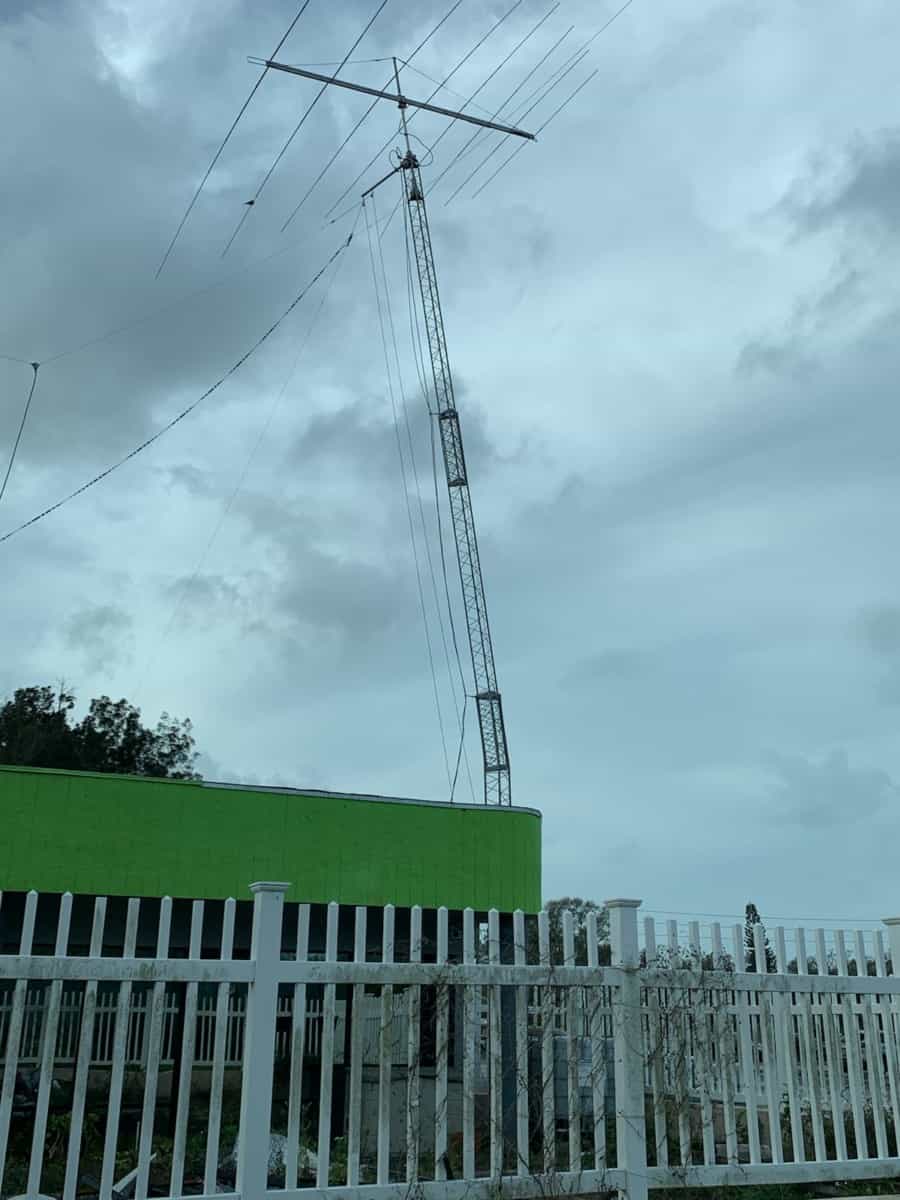 Dave KR4U, John KI4UIP, Pat AA0O and Billy KN4LUZ were on site to work on the project (The author arrives late so anyone was had already left, please accept my apology for the omission).
The tower was bent just above the first section nesting point. With the help of a crane secured by Pat AA0O, the tower was safely lowered on Thursday 2/13 along with the log periodic antenna. This is only the take down stage. The 40m antenna on the shipping container appears to be ok but the wire antennas that used the tower as a center support are also down. Click the video below to see the crane in action (video by Pat AA0O).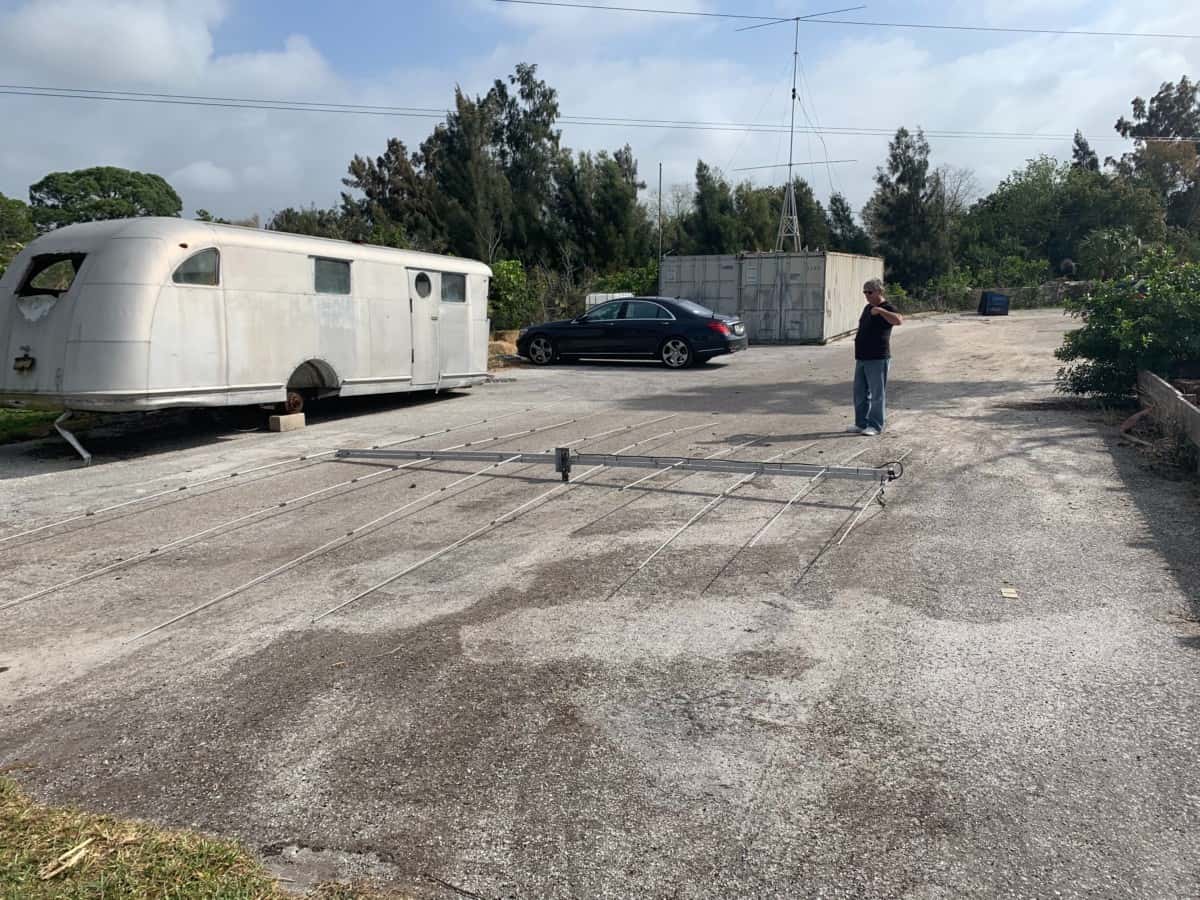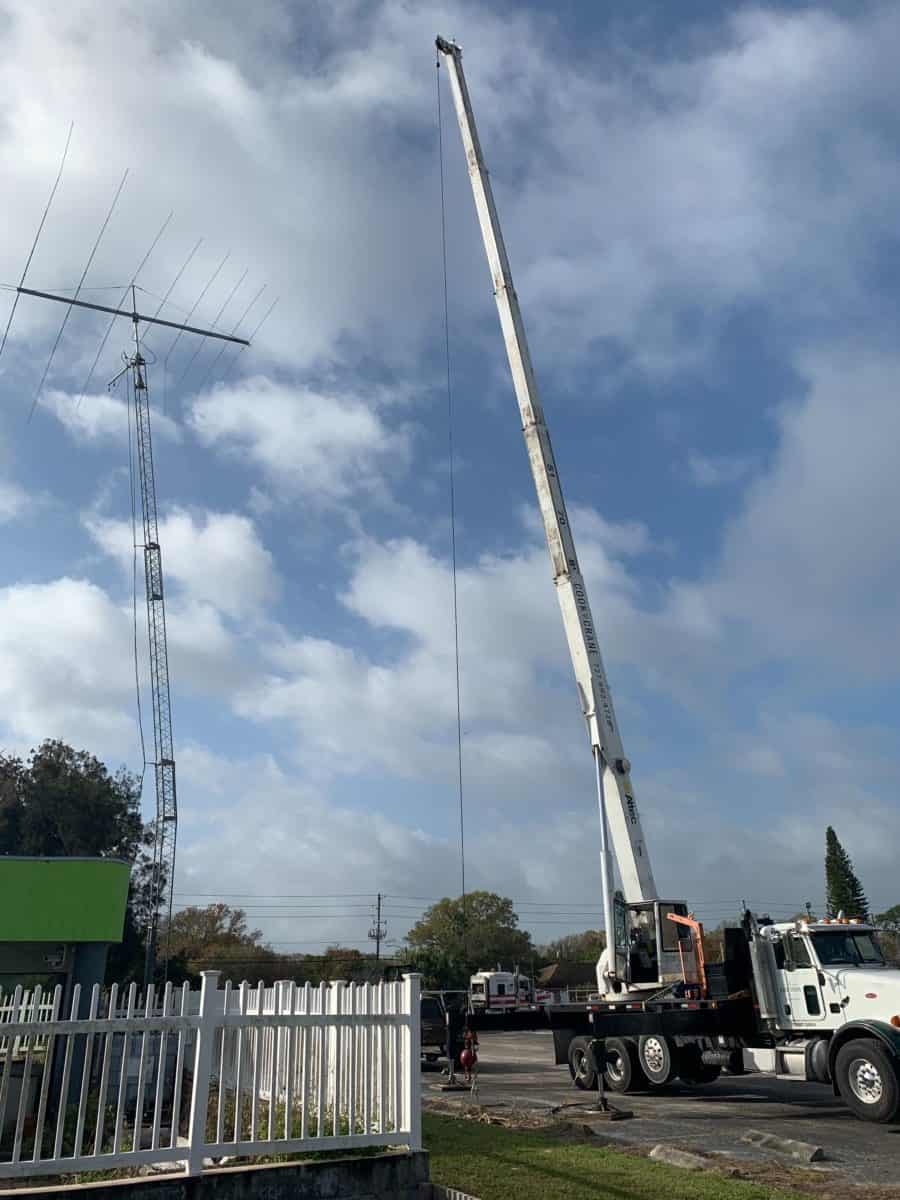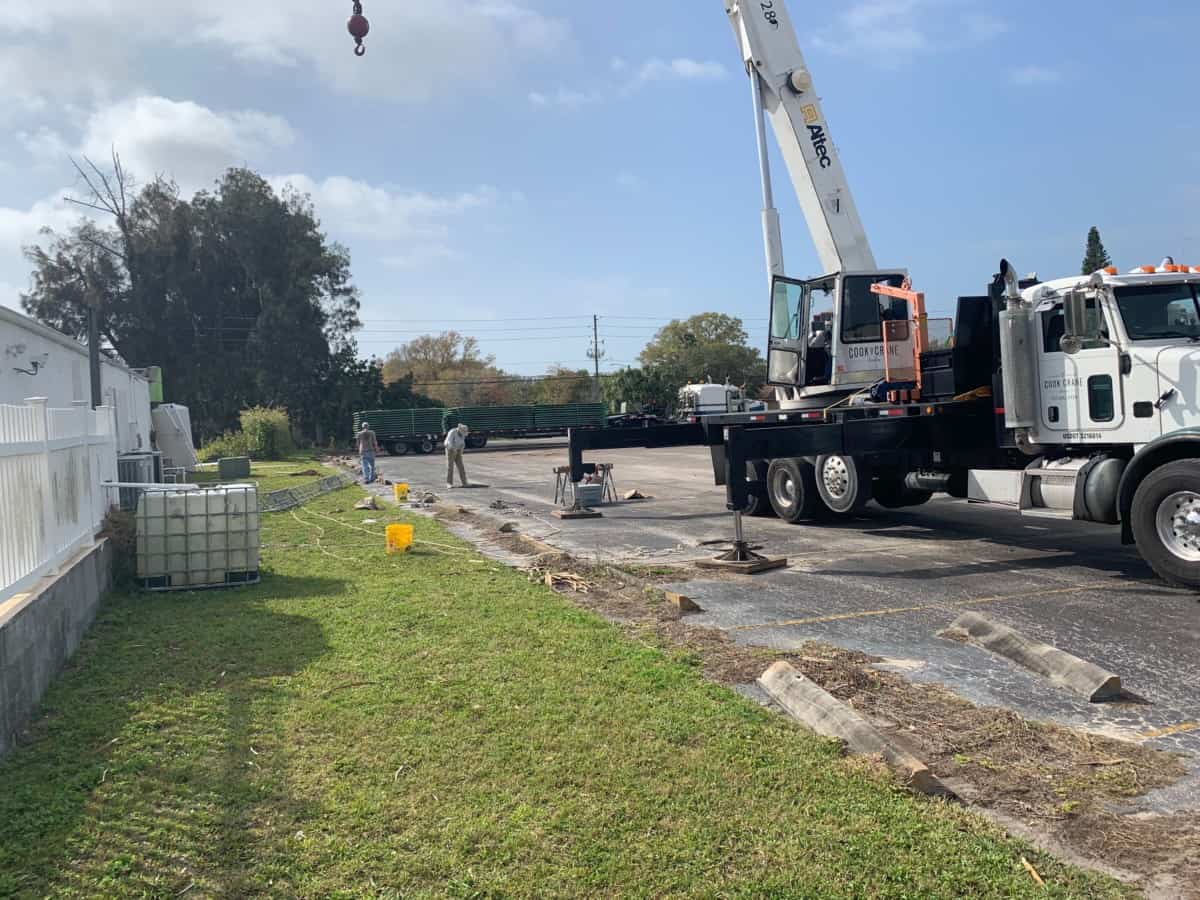 You may have also heard that the DMI roof suffered some damage. Fortunately, that was not in the rear of the building so the club station did not experience any direct damage other than the tower. The server room did not experience any damage either.
As we are still in the dismantling stage, no plans have been made yet on repairing the equipment. No doubt the club officers will share that information. Stay tuned to the normal SPARC information channels (Web site, Daily Nets, etc).