SPARC's oldest member, Woodrow Huddleston, K4SCL, USN (Cmdr. Ret. US Navy) 103 of Largo, Florida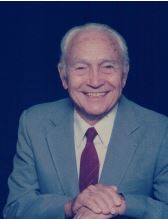 passed away peacefully on June 19, 2021, just five days shy of his 104th birthday.
Known as Woody, he was born in Dublin, Mississippi and grew up in Sorrento, Illinois, the second of three children.
Woody served in the Navy for 30 years, as a ship-board radioman, as a "Silver Eagle" pilot, Pensacola flight instructor, flight squadron commander, and anti-submarine warfare strategist, before he retired in 1966.
After moving his family to Largo, FL, he … Click for more