SPARC's oldest member, Woodrow Huddleston, K4SCL, USN (Cmdr. Ret. US Navy) 103 of Largo, Florida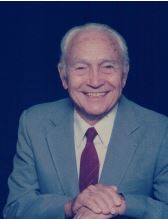 passed away peacefully on June 19, 2021, just five days shy of his 104th birthday.
Known as Woody, he was born in Dublin, Mississippi and grew up in Sorrento, Illinois, the second of three children.
Woody served in the Navy for 30 years, as a ship-board radioman, as a "Silver Eagle" pilot, Pensacola flight instructor, flight squadron commander, and anti-submarine warfare strategist, before he retired in 1966.
After moving his family to Largo, FL, he began 20 years of employment with the City of St. Petersburg building a variety of technological innovations to meet the city's communications needs. Fulfilling his life-long love of Amateur (HAM) Radio, he served in many local radio clubs and networks. Woody's first call issued in 1935 was W9VPW. Woody also held calls: K6ORD and W9SYN.
He was married 72 years to his beloved wife Fannie, known as Fran, K4RXO, who predeceased him in 2019.Together they travelled the world, visiting every continent except Australia, including Antarctica. He loved life and had a great sense of adventure. With his love of boating, he frequently served as "committee boat" for the local sailing races and other special boating events.
He will be cherished forever by their five children, Franceen King, Jim Huddleston (Susie), Elaine Grunewald (Fred), Marcia Becker, and Jennifer Huddleston.Woody is also survived by nine grandchildren, Jimmy, Michelle, Rita, Glenn, Bryan, Robbie, Jeremy, Zachary and Seth. He also has 10 great-grandchildren, Caitlyn, Morgan, Justin, Madison, Cole, Kate, Megan, Woodrow, Griffin, and Malachi.
Courtesy: Tampa Bay Times July 18, 2021.