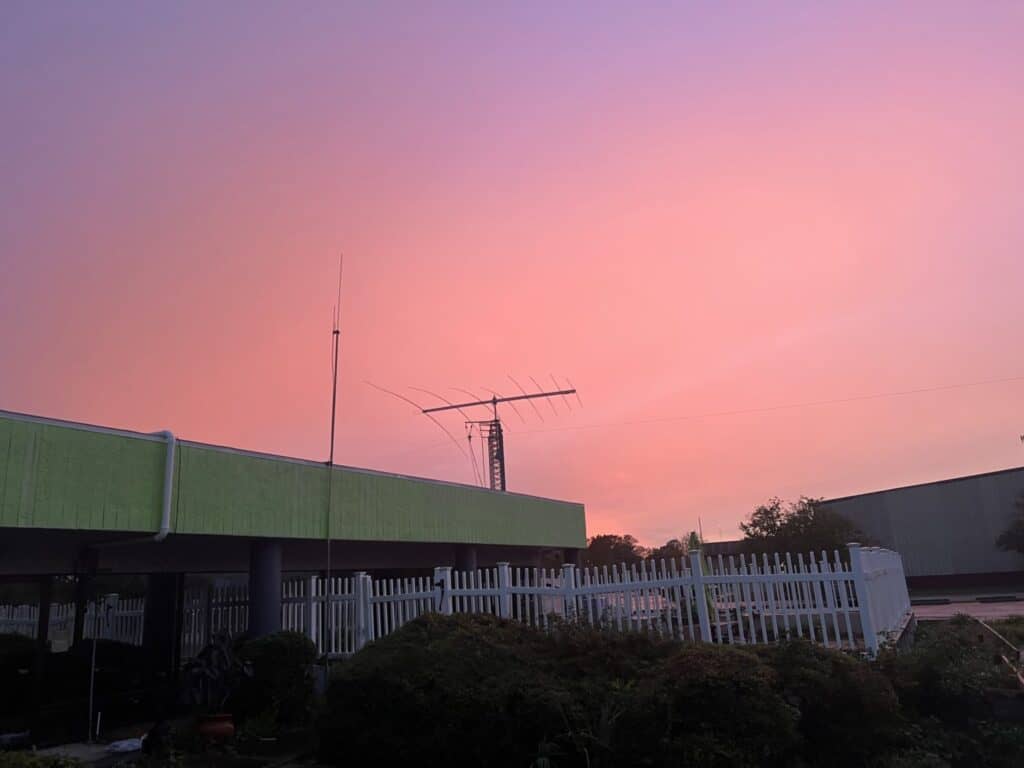 During my research for the update to the SPARC History page, I came across the Year in Review post from our previous Club President Bob N2ESP and that inspired me to write one for this year. I feel that SPARC had a great 2022 and 2023 is looking good too.
We started out the year with Winter Field Day, collaborating with CARS and UPARC, the event was setup at the Clearwater Fire Training center. Due to forecasted low temperatures and high winds, the decision was made to move the event indoors rather than setup outside like the typical WFD setup we've done there previously.
In February, we had our traditional SPARC photo at noon on Satruday outside the main vendor building at Hamcation in Orlando. This meetup offers a good opportunity for club members to show off their new purchases at Florida's biggest ham fest. This year we even got a short video. We had our after holidays party at Kristina's Cafe which got a good turn out.
We purchased a new (to us) tower to replace the club station tower that was damaged during a tornado in early 2020. We also replaced the leaning tower that was supporting the end of the dipole with a more substantial one. In April, we attached the log periodic antenna which got us back on the air. Also in April we had our first SPARC in the Park event at Sawgrass Lake Park. This is an official Parks on the Air park K-6700 so it's always good for a pileup. After some POTA, we did a fox hunt hosted by William Gauzens W4WYR.
In May, we moved our meetings from the church at 5th Ave N and 49th St N back to the club station location at DMI Research in Pinellas Park. We switched the live feed of the meetings from Zoom to YouTube, thanks to Billy KN4LUZ, you can watch them on his YouTube channel https://youtube.com/@kn4luz
In an effort to increase club participation, we hosted ARRL Field Day at DMI. To test the new tower and make things a little more straightforward, we operated indoors with commercial power with 3 stations in the 3-Delta category. We took 2nd place in that category and had 1,455 QSOs.
With the station tested out from Field Day, W4CU and AA2MF organized some operating events. The first was NAQP RTTY in July, then NAQP SSB in August, then CQ WW RTTY in September, which was cut short due to the approaching Hurricane Ian. Luckily we didn't get a direct hit. November brought the ARRL Phone Sweepstakes in which the team was able to get a "Clean Sweep", working all 84 sections of the US and Canada.
In the week leading up to SPARCfest in November we had quite a bit of rain that flooded out Freedom Lake Park. We were able to work around it by setting up on the roads around the field. Attendance was good and many deals were had.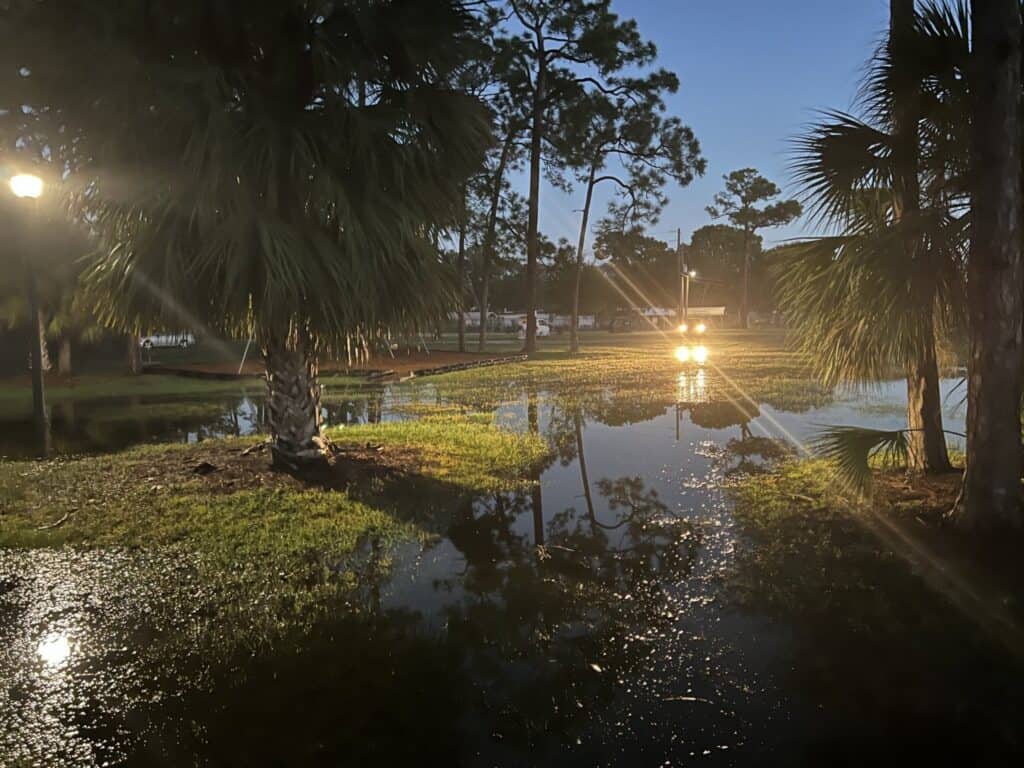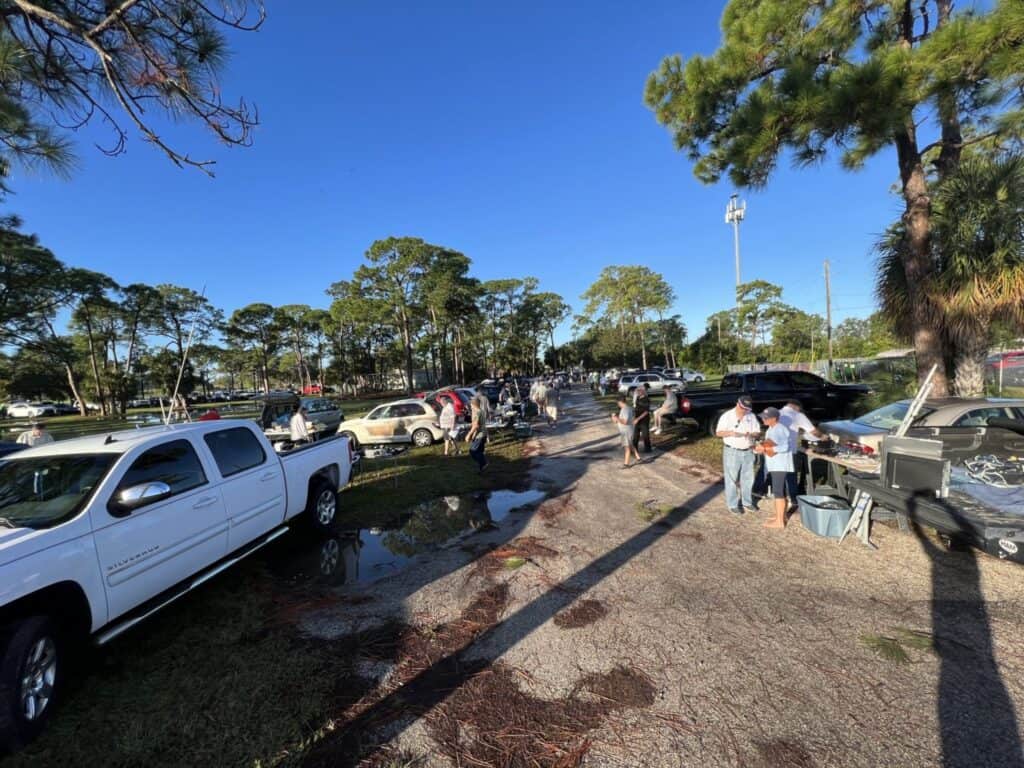 Our final SPARC in the Park event was again at Sawgrass Lake Park in December (being a POTA park really makes the on-the-air activities exciting).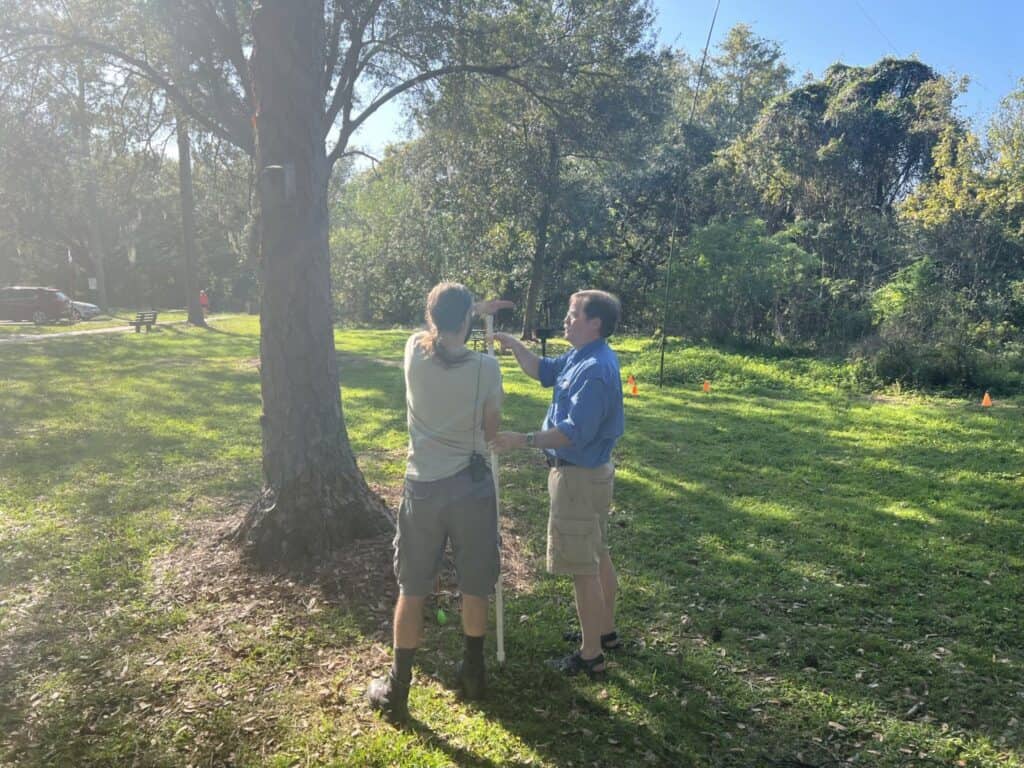 Also in December, we completed the electrical move of the station to a new room inside DMI. The station is currently off the air while the move is completed but it will be back better than ever soon enough. We had a failure of the 220m repeater which was repaired by Bob, KC4SXO, Mike, KN4LVA and Ed, NZ1Q.
Thanks to all the club members that helped make these events a success and to everyone who participated, we couldn't do it with you. Have a Happy New Year and we'll see you in 2023 for more radio fun!