The site behind the DMI Research building where the SPARC station is located is being prepared for the tower. Click on photos to enlarge.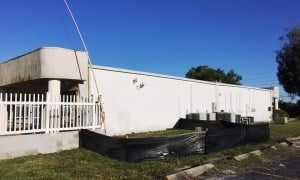 Next step is getting the dirt out that is in the way of the concrete (a.k.a. a BIG hole is needed). White paint marks the spot! The hole will be dug near the building foundation. The tower base will be angled to allow folding over with clearance for the fence and A/C units. John, KI4UIP reports the rebar is bought, cut and bent. Hole digging to start soon.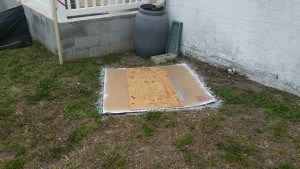 The Log Periodic antenna (20M-10M) and rotor that is currently on top of the parking lot container will be placed on the tower.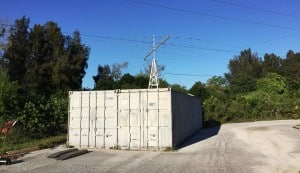 It ought to be a great antenna setup. Stay tuned for more details….