Lots of progress has been made moving the shack to its new location.
The electrical panel has been moved, the wiring and outlets have been installed, and the antenna switch panel has been relocated. Many thanks to Dee N4GD, Billy KN4LUZ, Ray KD4HUW , George W1AAG, Dave KR4U, John KI4UIP. The holes creating the path from the switch panel through the ceiling to the outside box junction box is complete.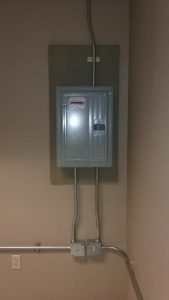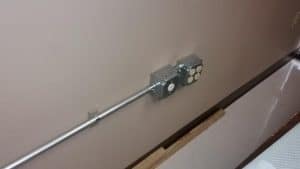 We are waiting for the new coax cables from the outside box to the new room (Tom NY4I is fabricating them). John KI4UIP is in the process of making new ground wires. Still to be accomplished is the mounting of the boards around the walls to support the coax and network cables as well as the ground braid.. Finally, Felax KI4TWQ ran the network cable from the server room in support of our remote station and networking needs.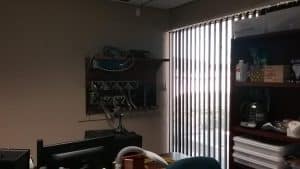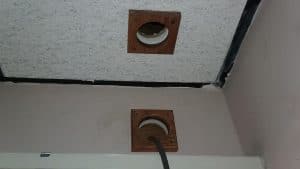 What a fantastic and talented pool of members make up our club. Thanks to those who loaned their talents to the club in support of the relocation effort.
We are still actively seeking a location for our monthly meetings.