To access any of the SPARC past presentations go to the Resource Page on SPARC-Club.org
This page has recent presentations and other information files.  Just added is a link to Ron's presentation on Heathkit and Glenn's presentation on Grounding.
On the main page look in the lower left column for the SPARC Resource page as shown below.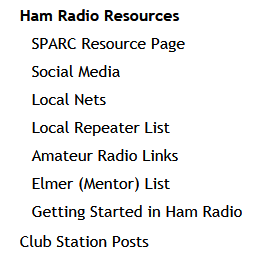 Also, bookmark the  SPARC  YouTube  page for other videos.