Field Day preparation by the Antenna, Radio and Computer teams took place on Saturday. In the photo below, John, KI4UIP, Hal, W1EES; Tom, NY4I; Dave, KR4U and Johnnie, W4TSP work on two HF radios.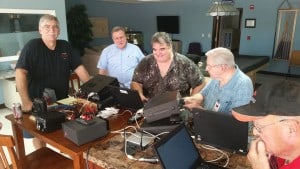 Below, the CW station gets tweaked by Tom, W4CU and Ron, KP2N.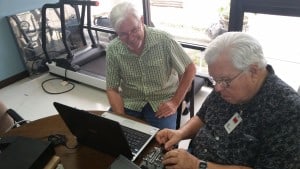 Below, Ron has identified a problem with the CW configuration.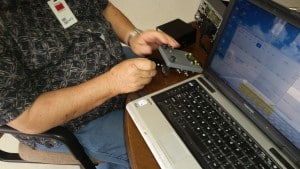 We will be setting up antennas on Friday, June 26 at 10:00 AM. All help is appreciated. Field Day setup will begin at 9:00AM on Saturday, June 27th. Lunch for those arriving early and … Click for more