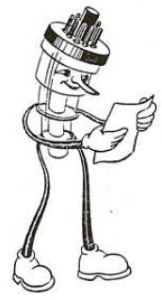 The earth has made one more orbit around the sun, resolutions have been made and broken, and the national news shows a lot of white stuff up north. It must be time to transmit your $15 ($20 for families) dues to our treasurer. Due to prudent management of funds and increasing membership, we are able to keep our dues at the same level as previous years.
If you can't make a meeting, dues can be sent to PO Box 2217, St. Petersburg, FL 33731.
You can check your dues payment status on our web site by clicking on the member list and reviewing the date in the last column.
Thank you for your continued support of our club.