W4TA, the SPARC Contest Group, continues its winning ways by taking First Place in both the West Central Florida section and ARRL Southeast Division as well as Third Place in USA/Canada in the Multi-operator, Single transmitter, Low power category of the 2019 RTTY Roundup.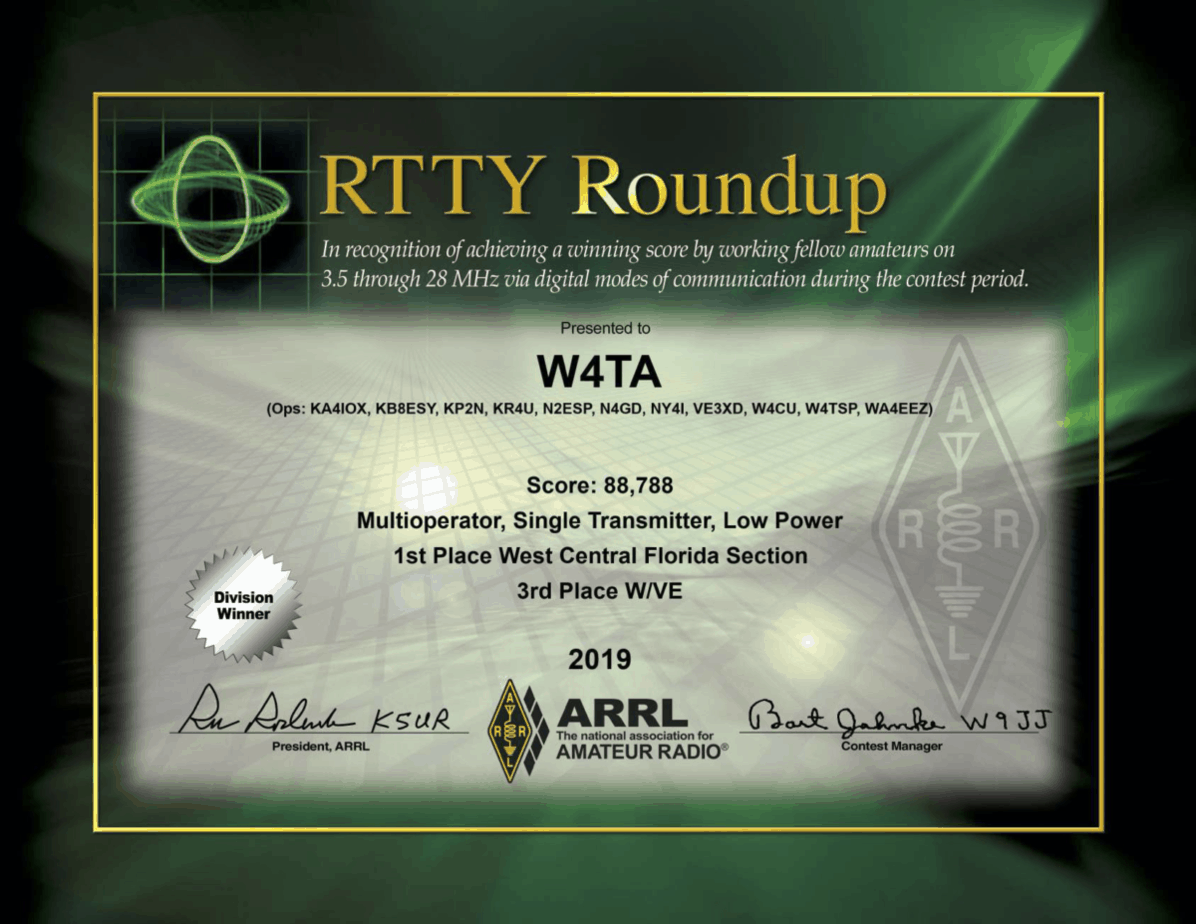 Posting a score of 88,788 points were: Paul KA4IOX, Rex KB8ESY, Ron KP2N, Dave KR4U, Bob N2ESP, Dee N4GD, Don VE3XD, Tom W4CU, Johnnie W4TSP and Leslie WA4EEZ.
If you are interested in joining this elite group of operators in the 2020 RTTY Roundup, save January 4th and/or 5th on your calendar. No experience necessary, just the desire to learn a new skill with a great bunch of hams. Contact Ron KP2N for additional details.